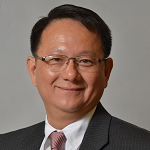 Prof. Kuan-Chou Chen, Purdue University Northwest, USA
Kuan-Chou Chen is the Associate Dean for Graduate Program and Research, Thomas M. McDermott Sr. Endowed Chair, Professor in Economic Development, Professor of Management Information Systems. He was the Department Head of Information Systems, Finance, and Business Analytics (2005-2016), as well as Interim Department Head of Department of Graduate Studies in Education (2013-2014) at Purdue University Northwest. He received his Ph.D. from Michigan State University and his MBA from National Cheng-Kung University in Taiwan. He specialized in computer programming, system simulation, project management, decision support systems, data mining, system analysis and design, e-business strategy and application, supply chain management, network design and security, knowledge management, and information economy. Professor Chen has more than 90 scholarly publications, most in peer-reviewed journals. He is an active participant in several professional journals and serves on three paper reviewer boards. Currently he is an Editor-in-Chief of International Journal of e-Education, e-Business, e-Management and e-Learning. His productivity and scholarship have been recognized by his colleagues, being nominated three years in a row for an "Outstanding Scholar Award." He also the recipient of Teacher of the Year Award (Purdue University Northwest, 2005).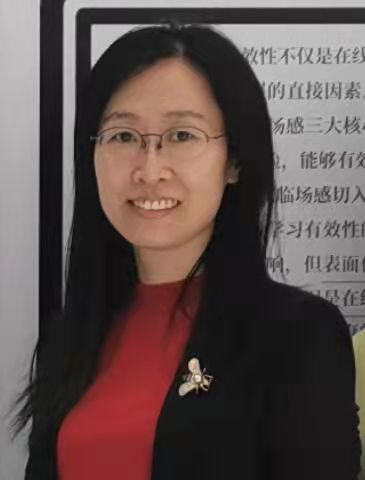 Prof. Zehui Zhan, South China Normal University, China
Zehui Zhan, Ph.D., Professor, Doctoral Supervisor in South China Normal University, Youth Pearl River Scholar, Hong Kong Scholar, PI of the Smart Educational Equipment Industry-University-Research Cooperation Base, 2013 Young Excellent Teacher in universities in Guangdong Province, 2020 Highly Cited Chinese Researcher (Education). Her Doctoral dissertation has been nominated as the national 100 excellent doctoral dissertations in China in 2012. She has got the annual award of youth excellent universities teacher from Fok Yingdong Education Foundation and Ministry of Education, the title of best teachers achieving highest teaching quality in SCNU, and the first prize of national educational software competition. Her research interest includes Learning Science, STEAM education, Smart education, and Entrepreneurial education.
>>More speakers will be announced...